Department of PG studies and Research in Chemistry.
Our Department started in the year 2012-13 and is affiliated to VSK University of Ballari. The department of chemistry consists of well equipped with five independent laboratories (semi-micro, organic, physical inorganic, and PG Lab) and also, we have analytical grade chemicals, sophisticated instruments such as Flame Photometer, UV-visible spectrophotometer, Muffle furnace, Potentiometer, conductrometer, etc.
The department of chemistry having well qualified and experienced teaching faculties and they have poses post-doctoral and industrial experience in various institutions. Seven teaching faculties are there in the department, among them 03 are Ph.D. degree holders and four are M.Sc. and B.Ed. qualified. The department conducts the invites the subject expert from various universities to deliver a talk on a subject related. 
During course studies, postgraduate students have carried out their M.Sc. projects work for the partial fulfilment of their master's deg ree in collaboration with different laboratories, Colleges, and Universities such as IICT Hydrabad, Soniya Educational Trust of M. Pharmacy College, Dharwar, University of Agricultural Sciences, Dharwar. During their course studies, students have attended different Conferences, Seminars, lecture series and interacted with eminent Scientists, Professors, and Resource persons from various places. Along with their studies, students actively participate in departmental and college activities to show case their talents. Our students visit the industrial and research institution as a part of the study tour every year because it helps the students to orient themselves to higher education/ inculcate the research interest. Our department got the rank from the university it's crown to College and the department.
Teaching faculty
coordinator

Assistant. Professor


Dr. Maradi Sangrama Nayaka
Non-Teaching
Four well equipped labs.
Dedicated Library for PG students.
Sophisticated research Laboratory has well advance equipment's such as UV spectrophotometer, Pellet making machine.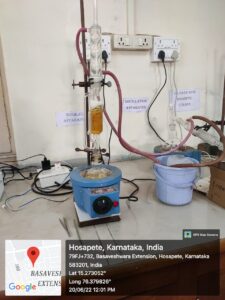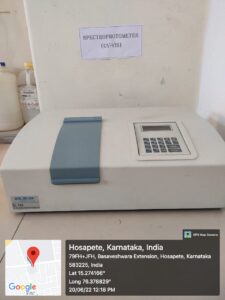 Well establish ICT class rooms with over head projector.